Okay, so I always LOVE linking up with Neely and Ashley for Sunday Social.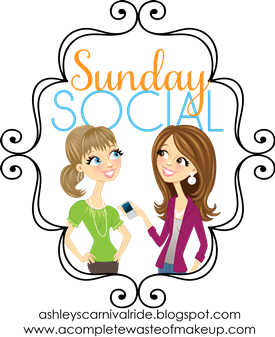 But guess what... THERE AREN'T QUESTIONS THIS WEEK! Hold the phone.
Yup. We get to write about Fall. Which happens to be my favorite season.
So here we go. These are the little things about Fall that bring the most joy to my heart.
1. That nip in the air.
2. The fact that I get to wear coats now.
3. Layers
4. Scarves
5. Dark nail polish
6. Boots
7. Football
8. Pumpkin Spice Lattes
9. Caramel Apple Cider
10. Freshly baked apple pie (it's definitely best in the fall).
What are your favorites?