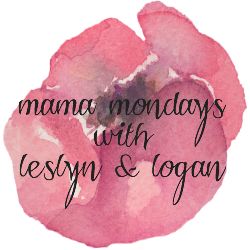 You guys.
Today is my first day back at work. I'm so excited to get back into a routine, and I'm thrilled to have a good excuse to put makeup on and get dressed up every day. But oh how my heart hurts leaving my little boy. My mom is up here this week to help me get used to the idea of not having him around (bless her). That means that E won't be in day care until next week (I might be even more of a mess next week than I am today). I know that it will get easier as we settle into his routine and I get to know (and trust) his teachers. But dang. My heart is breaking right now. So if you're reading this, say a little prayer for this sad mama. It's hard to transition from having your little one with you at all times to not seeing him for 7-ish hours.
A few weeks ago, I broke down and cried because I have no idea how I'm going to balance work and home life. It's so hard to accomplish anything on my to-do list now that I have a sweet little boy (because I would rather love on him than do anything else... And of course there are the days where he is crying so much that I can't get anything done). I have no clue how I'm going to get anything done now that I'm working. I guess I'm going to have to give myself a lot of grace (which is hard for me to do anyways).
So again: Prayers, please. :)
If this is your first time to link up with us, welcome!! We're so excited you're here! If you could please grab our button and put it in your post, that would be awesome!
Logan
and I really think that this link up is special, and we want a bunch of people to get involved, and YOU can help us by adding the button to your post. We appreciate it!